17 September - Grant Thornton's first ever global corporate social responsibility day.
Grant Thornton, one of the largest firms of Chartered Accountants and Management Consultants globally, has decided to devote one day on annual basis to actions in support of CSR, giving its network employees around the world a chance to offer their assistance to vulnerable social groups and support environmental actions, thus making a real difference to the local communities.
17 September was defined as Grant Thornton's global corporate social responsibility day and today, all the member-firms are undertaking actions aimed at supporting our local communities and significantly increasing voluntary work among our people.
Mr Vasiis Kazas, Managing Partner, Grant Thornton Greece, comments: "We can indeed be proud that our firm has, in practice, realized its strong commitment to CSR, devoting one day every year to voluntary work. We firmly believe that our input in society is important and encourage all our people to participate in the actions organized for September 17".
Our key message is «We are Growing Together in the Community» and today, the people of Grant Thornton Greece are actively involved with 18 various actions in Athens, Thessaloniki and and Heraklion, Crete. Over 250 staff members, of their own will, are devoting this day tovoluntary work, collaborating with 10 organizations:
MΕDASSET (Cleaning Eden Beach, in cooperation with the municipality of P. Faliro, in the context of the campaign "Our Promise: Clean Seas")
Hellenic Red Cross (Food distribution, Refugee Accommodation Center at Elaionas)
SOS Villages (Warehouse sorting out, Ilioupoli)
The Ark of the World (Visit, information & cash delivery, Kolonos)
The Smile of the Child (Voluntary Creative Workshop and garden remodeling in Ilisia, Support Center for children and families with welfare problems: assortment of items in Marousi, Nea Makri and Thessaloniki and house restructuring and painting works in Marousi)
Child Care Association (Remodeling , restructuring and painting works in Exarchia)
Medical Intervention (Cooking for 30 children of the respite home, N. Kamaratos, Athens)
Attica Park Zoological Park (Feeding, cleaning animal areas, painting, general cleaning, Spata)
Association for the Social Support of Youth (Assistance in collecting and distributing relief items, "Sympraxi", Thessaloniki)
Andreas and Maria Kalokairinou Foundation (Assistance to the Foundation, supplying food and relief items, Crete)
Together for Children (Assistance to the association through acquisition of special tickets for the music concert at Herodium)
Grant Thornton continues to embrace its values and actively participates in CSR actions all year round, supporting organizations and institutions in need of assistance. Every month, we make donations to various foundations in order to cover their basic needs and hold special bazaars and charity events in festive seasons.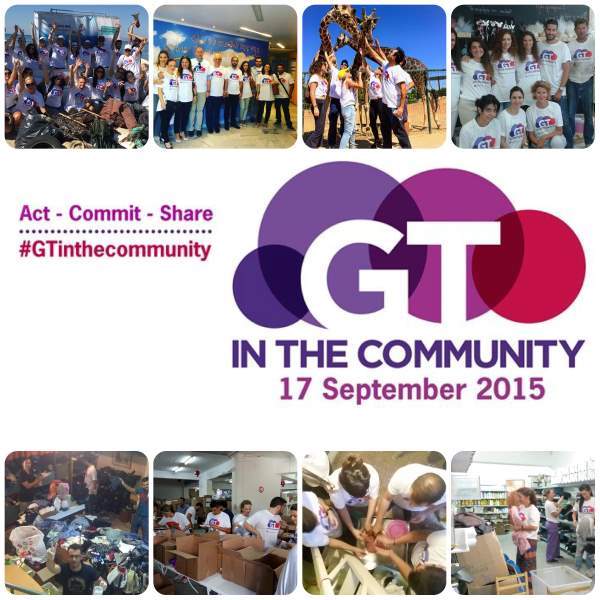 For more information, please contact:
Marketing & Business Development Department
T: 210 72 80 069-70
F: 210 72 12222