About us
Read Grant Thornton's fast facts
Read more
We are Grant Thornton
Grant Thornton is a leading business adviser that helps dynamic organisations to go beyond business as usual. Our brand is respected globally, as one of the major global consulting organisations recognised by capital markets, regulators and international standards setting bodies.
Over the last few years we are the fastest growing large accounting organisation and we are constantly evolving and developing alongside our clients.
Global scale and agility
As a $6.6 bn global organisation of member firms with 62,000 people in more than 140 countries, we have the scale to meet your changing needs, but with the insight and agility that helps you to stay one step ahead.
Privately owned, publicly listed and public sector clients come to us for our technical skills and industry capabilities but also for our different way of working. Our partners and teams invest the time to truly understand your business, giving real insight and a fresh perspective to keep you moving.
Whether a business has domestic or international aspirations, Grant Thornton can help you go beyond business as usual.
Quality standards
Grant Thornton Greece implements Quality Management System Standards within the requirements of BS EN ISO 9001:2015 in "Provision of assurance, tax business compliance and advisory services". The certification was issued by Lloyd's Register Quality Assurance, thus validating the high performance in terms of quality of service of Grant Thornton and demonstrating the company's sustainable approach to providing value-added services. Moreover, Grant Thornton was certified according to the ISO/IEC 27001:2013 standards from the house of Lloyd's Register.
This cerificate in specific, concerns the Information Security Management System of the company. It is an internationally recognised standard according to which the companies certify the installed Information Security Management Systems and covers a wider frame of designing, implementation, management of operations and procedures and information security measures.
Το ISO/IEC 27001 is notably appropriate for companies that manage information on behalf of other companies, as it guarantees that the information of its customers will remain confidential.
If you would like to find out more, read ISO 9001:2015 Quality Management System [ 765 kb ].
Awards
Grant Thornton is an award-winning globally recognised professional services firm. Here are some of our awards: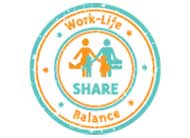 SHARE Equality Label for Businesses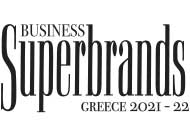 Among the top business superbrands for 2021-22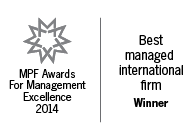 Best Managed International Firm 2014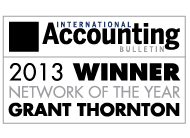 International Network of the Year 2013
Grant Thornton Greece in numbers
850
people
make a difference every day
1998
the year we joined GTIL network