Grant Thornton travelled to «Mikra Agglia»
Grant Thornton travelled to «Mikra Agglia»
Grant Thornton Greece had the honor and pleasure to organize an evening of great importance, on Monday, September 22, 2014, in the outdoor cinema "Cine Paris".
Showing, once again, its support for culture and the arts, Grant Thornton Greece invited clients and friends to an exclusive privé viewing of the masterpiece film "Mikra Agglia", which conquering audiences and critics, is already on the road to the Oscars. The exclusive viewing was held at "Cine Paris", one of the best outdoor cinemas worldwide (according to CNN and Guardian).
With views of the Acropolis, the guests of Grant Thornton Greece had the unique opportunity to watch the film along with the director of "Mikra Agglia", Pantelis Voulgaris, the music composer Katerina Polemi, the producer Yiannis Iakovidis and other actors of the film.
Vassilis Kazas, Managing Partner, and Sotiris Gioussios, Tax Partner of Grant Thornton Greece, along with Pantelis Voulgaris and Katerina Polemi, welcomed the guests and opened this magnificent night.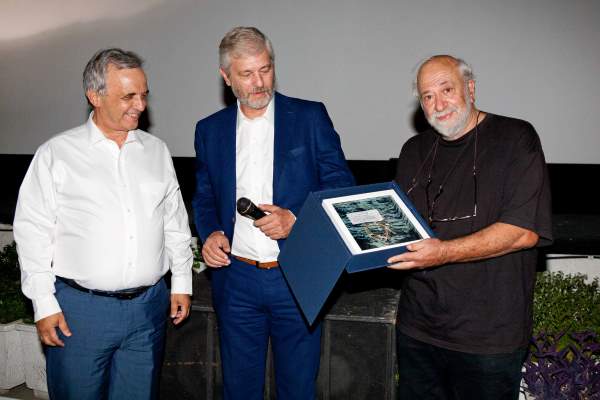 Download the full Press Release Word document here.
For more information about the event, please contact:
Marketing & Communications Dpt.
T: 210 72 80 069-070
F: 210 72 12222
E: marketing@gr.gt.com